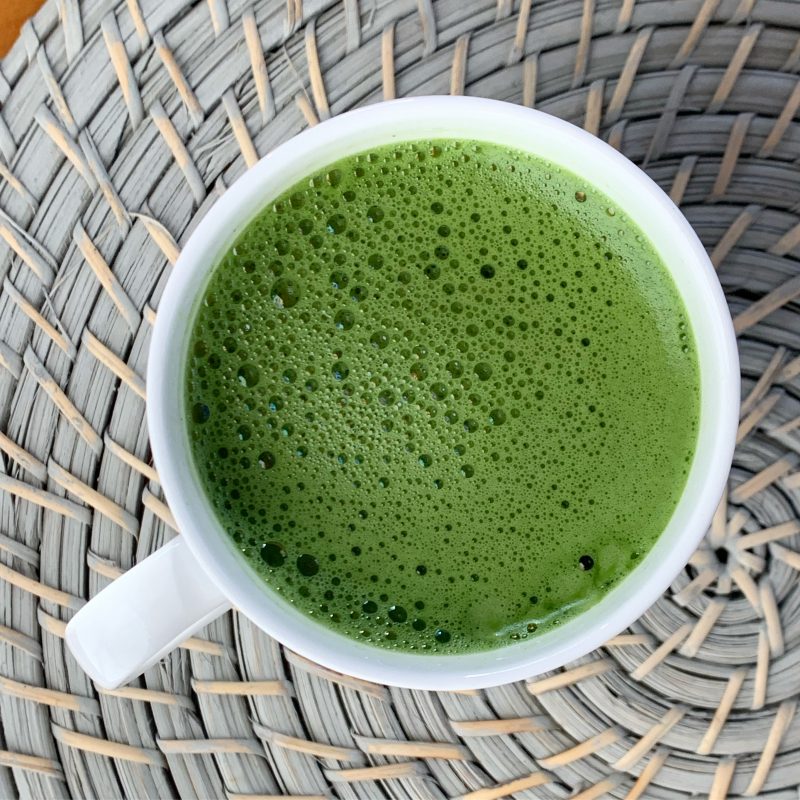 We get it. Matcha sounds super intimidating. You see the barista make this fancy latte art and think to yourself "I'm not going to bother with that stuff, it seems way too hard". We are here to tell you no, it isn't. You CAN make matcha at home VERY easily!
Matcha overview: In short, Matcha is Japanese grown green tea that has been grown using specific parameters and has been ground very fine, under specific processing conditions. With matcha, you consume the whole leaf by using the powder. There is no infuser needed.
How to make it: 
Start with your "matcha shot". Add 1 teaspoon matcha to your cup, then add about 2 ounces cool water. You don't want to use hot water here because it can shock and scald the tea, causing the green tea to get bitter. 
Mix very well with a whisk. You can use a bamboo whisk, an electric whisk, or add a lid to your cup and shake well. Mix until you don't see any more clumps and a froth with tiny bubbles forms on the top of your liquid.
Decide if you want hot or iced matcha. For a hot matcha add approximately 6 ounces of hot water (no more than 165'F – THIS IS VERY IMPORTANT, because once again you don't want to make your matcha bitter) or you can add hot/steamed milk. For an iced matcha, add ice to your cup and then top with cold water (or cold milk).
Other notes on matcha:
Matcha has a higher caffeine content than other teas
Matcha oxidizes very quickly so it is best to keep in an airtight container, away from sunlight. Don't store in a clear jar or bag.
For best taste, consume within 4 months of opening the bag