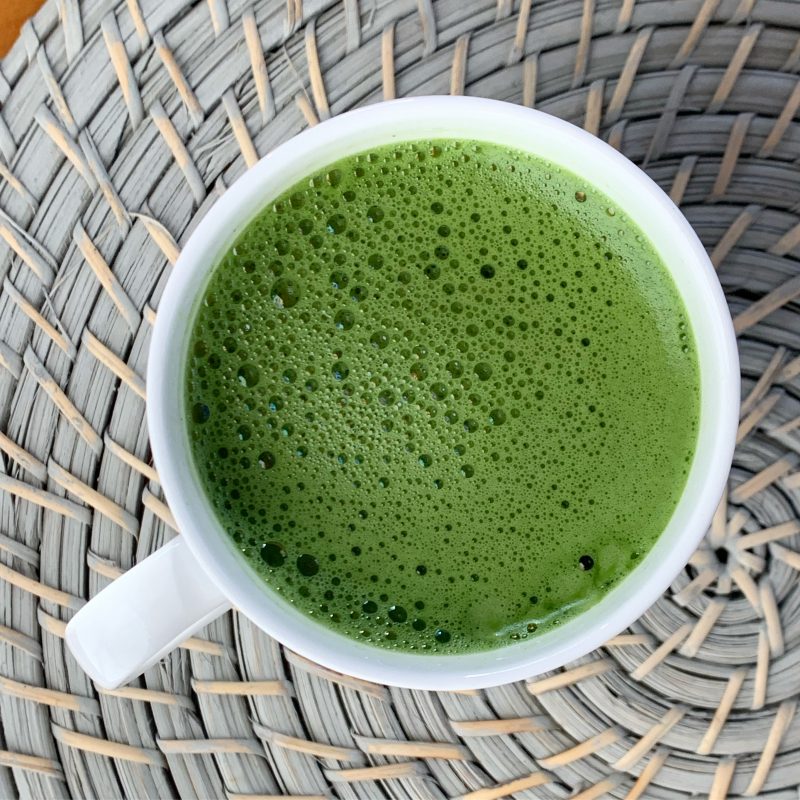 We get it. Matcha sounds super intimidating. You see the barista make this fancy latte art and think to yourself "I'm not going to bother with that stuff, it seems way too hard". We are here to tell you no, it isn't. You CAN make matcha at home VERY easily!
Matcha overview: In short, Matcha is Japanese grown green tea that has been ground very fine. With matcha, you consume the whole leaf by using the powder. There is no infuser needed.
How to make it:
Start with your "matcha shot". Add 1 teaspoon matcha to your cup, then add about 2 ounces cool water. You don't want to use hot water here because it can cause the green tea to get bitter.
Mix very well with a whisk. You can use a bamboo whisk, an electric whisk, or add a lid to your cup and shake well
Decide if you want hot or iced. For a hot matcha add approximately 6 ounces of hot water (no more than 180'F) or you can add hot/steamed milk. For an iced matcha, add ice to your cup and then top with cold water (or cold milk).